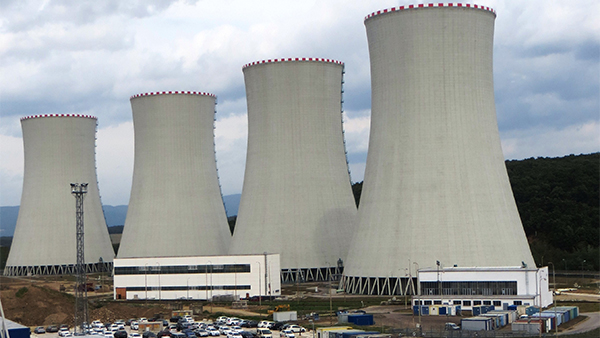 THE QUALIFICATION OF THE EQUIPMENT DELIVERED BY KRÁLOVOPOLSKÁ RIA, A. S. AT THE MOCHOVCE NPP, UNIT 3 & 4, SLOVAK REPUBLIC
As part of the project performed for the company KRÁLOVOPOLSKÁ RIA, a. s. headquartered in Brno, Czech Republic, the qualification of pressure switch manufactured by ITT Aerospace Controls Neo-Dyn® Industrial Switches (hereinafter referred to as Neo-Dyn) type 100P52C5 MSD and type 100P57C5 MSD was solved for the use in harsh environment of NPP Mochovce. The task of this project was to demonstrate the capability of equipment safety function under the postulated LOCA accident. The test itself was preceded by an extensive program to verify the basic technical parameters of the equipment, such as measuring of the insulation resistances, measuring of switching and expansion pressures and pressure testing. During the qualification tests, the test for degree of protection according to ČSN EN 60529 was also tested and an additional technical measure for reliable and safe operation of the equipment in the hermetic zone of the nuclear power plant was designed based on an inconclusive test. Prior to LOCA test, a program of controlled accelerated aging (thermal, radiation, and aging by wear) was pre-programmed when the equipment was carried to "end-of-life" state in accordance with IEC 60780.
The individual activities within the project were as follows:
Summary of technical requirements for operation of equipment in harsh environment resulting from technical documentation, normative-technical documentation and methodical procedures of the nuclear power plant. These requirements were summarized in the Qualification Program, which included the individual partial specifications for tests in accredited laboratories.
Rizzo Associates Czech also participated in the preparation of test samples, preparation of test equipment and preparation of test procedures, including the definition of clearly defined acceptance criteria. An integral part was also the professional supervision during the performance of partial qualification tests.
At the end of the work on the Neo-Dyn pressure switch qualification project, all partial qualification tests were evaluated and the top qualification document – the summary qualification report was published.
The total project level of effort was 1 000 man-hours.
All activities in the framework of the project were performed in accordance with the company's quality policy. At the same time, mainly national legislative documentation, laws and regulations of national nuclear regulator ÚJD SR, normative and technical documentation of IAEA, methodological documentation and other relevant normative technical documentation were used as the acceptance criteria.