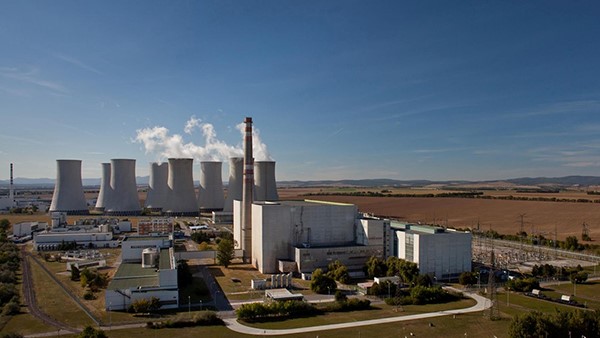 SEISMIC SAFETY VERIFICATION, JASLOVSKÉ BOHUNICE NPP UNITS 3&4 (SLOVAKIA)
Experts from Rizzo Associates Czech performed the plant walkdown and verified the seismic adequacy of the main structures, equipment components and piping systems of both units 3&4 of the nuclear power plant Jaslovské Bohunice using calculations and seismic tests based on seismic experience methods (GIP-VVER).
In cooperation with VÚJE, Rizzo Associates Czech was responsible for all activities related to seismic safety verification in the Jaslovské Bohunice NPP as part of the work on the project. The individual project activities were as follows:
Development of relevant methodologies (based on related normative and technical documentation of IAEA);
Verification of seismic adequacy of mechanical and electrical equipment (including I&C) and of piping systems using the calculations, the seismic test results and/or the seismic experience (GIP-VVER);
In-situ seismic walkdowns;
Conceptual design of seismic upgrades;
Calculations of seismic margin HCLPF (High Confidence of Low Probability of Failure) values;
Coordination and review of calculations performed by other organizations as a apart of the seismic re-evaluation;
Development of seismic qualification requirements for newly installed and/or upgraded equipment components;
Verification of selected calculations performed by other companies in the framework of modernization projects;
Walkdowns after realization of seismic upgrades.
The total project level of effort was 5 700 man-hours.
All activities in the framework of the project were performed in accordance with the company's quality policy. As the acceptance criteria, the standards and methodologies applicable to the Jaslovské Bohunice NPP Units 3&4 were used, in particular IEC 980:1989 and other relevant IEC and ASME standards, methodology GIP-VVER and other relevant technical documentation.