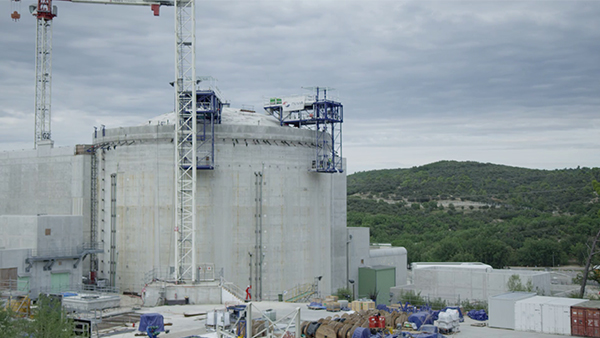 EXPERIMENTAL REACTOR – JULES HOROWITZ REACTOR (JHR), SUPPLY OF HOT CELLS FOR EXPERIMENTAL REACTOR, FRANCE
Rizzo Associates Czech cooperates as a partner organization of a multinational scientific team on the design of seismic safe components and structural parts of so-called hot cells complex of the newly built Jules Horowitz Reactor in Cadarache (France).
This research reactor will be used to test the behavior of materials and fuels in the nuclear fusion reactor environment. It will be a unique experimental tool for nuclear research.
Rizzo Associates Czech engineers verify the seismic capacity of the built-in components of the structure (technology cast in concrete) and the qualification of the equipment of the complex of JHR hot cells. The company participates in development and review of the calculation reports and in the preparation of seismic qualification specifications of delivered equipment.
The following tasks were performed by Rizzo Associates Czech in this project:
Seismic calculations of built-in structural parts of hot cells complex placed in auxiliary building of experimental reactor.
Seismic calculations of selected equipment components by finite-element method where ANSYS and Mathcad software was used.
The total project level of effort was 5,000 man-hours.
All activities in the framework of the project were performed in accordance with the company's quality policy. At the same time, mainly French documents TA-599960-B were used as acceptance criteria: RJH – LOT C01– Spécification Technique d'Achat des cellules chaudes. RCC-G-RJH (Conception, Réalisation), RCC-MX Vol. K, ed. 2008, CM 66 – NF P22-701 et additif 80 or EUROCODE 3.